Annika Waern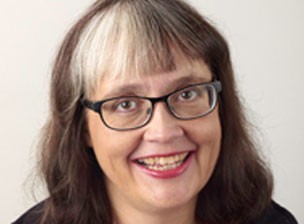 Game studies and Human – Computer Interaction: what can the research fields learn from each other?
Annika Waern is at the same time a researcher on human-computer interaction, and a game scholar. Based in her own experience of straddling two research fields, she presents a subjective perspective of the similarities and differences between the two fields, and discussed what they can learn from each other.
Annika Waernis centre director for mobile life. Annika is a 'research by design' academic with a background in computer science and Human-Computer Interaction, who has dedicated the latest ten years of her life to understanding games, and more specifically, pervasive games. These are games that are played in the physical world, often but not necessarily with the aid of mobile and ubiquitous technology. She is on the board of DIGRA, the Digital Games research association, acts as editor for the DIGRA journal ToDIGRA, and frequently participates in programme committees for scientific conferences.
Christopher Csikszentmihályi

The Subroutine on the Barricades
In the last twenty years the computer has moved from an offline information processing device to a medium, and now much of our time at the computer is spent communicating with other people.  As computers increasingly mediate our human interactions, they inevitably enable, constrain, and insert themselves in our politics.  Apart from obviously political apps or communications, or scandals like the NSA's global surveillance, this is generally an unannounced and tacit insertion but a powerful one nonetheless.  Information systems codetermine our personal politics as well as geopolitics, yet in our profession the words "user" or "consumer" consistently eclipse "citizen."  Acknowledging this political involvement can lead to important new configurations of citizens, ICT, and society, and new innovations in computation and communication.  Csikszentmihalyi will draw from his continuing multidisciplinary research on politics and technology, from civic media to activist systems, as well as review innovations in technologies of privacy and architectures of sharing.
Chris Csikszentmihályi is currently Professor of Media Design Matters at the Art Center College of Design, and Distinguished Visiting Professor of Art and Design Research at Parsons the New School for Design. He cofounded and directed the MIT Center for Future Civic Media (C4), which was dedicated to developing technologies that strengthen communities. He also founded the MIT Media Lab's Computing Culture group, which worked to create unique media technologies for cultural and political applications. Trained as an artist, he has worked in the intersection of new technologies, media, and the arts for 16 years, lecturing, showing new media work, and presenting installations on five continents and one subcontinent. He was a 2005 Rockefeller New Media Fellow, and a 2007-2008 fellow at Harvard's Radcliffe Institute for Advanced Study, and has taught at the University of California at San Diego, Rensselaer Polytechnic Institute, and at Turku University.